THURSDAY 4 NOVEMBER UNTIL
WEDNESDAY 17 NOVEMBER 2021
OPEN 9.30AM – 4.00PM DAILY (EXCEPT SUNDAY'S)
---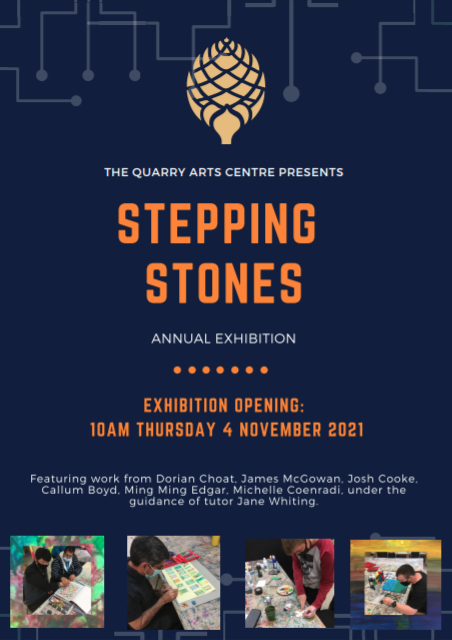 This exhibition displays the work of a regular class here at The Quarry Arts Centre, "Stepping Stones". This group of talented young people are differently-abled, and they meet once a week to work on their art, tutored by Jane Whiting.
They have produced an impressive body of work over this past year, and they are proud to share their exhibition.
Most works are for sale and would be amazing gifts or for your home and office. Works will be available for collection on Thursday 18 November.
https://www.facebook.com/events/230492855845070
---