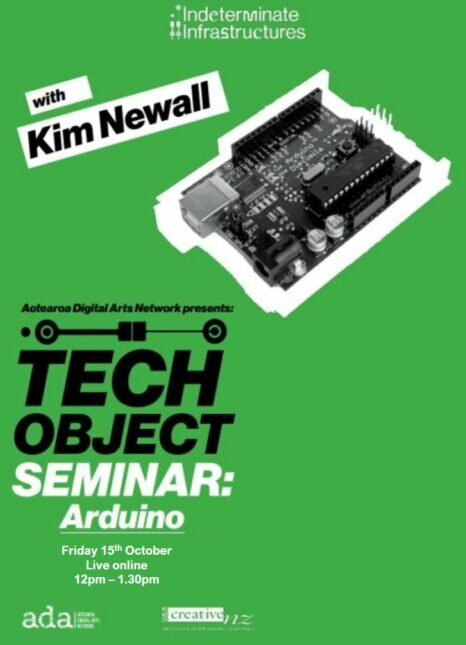 NOW ONLINE this Friday, 15th October, from 12pm-1.30pm to hear creative technologist Kim Newall, discuss Arduino's controversial history, and share his experience working with this platform within his cross-disciplinary practice.
Access the event here:
https://meet.jit.si/ADATechObjectSeminarwithKimNewall
As their complexity increases, the objects of technology that we use everyday become more and more mystifying to the average user. Most of us are able to competently operate our cellphones or computers, however much less are able to confidently explain how or why a given piece of technology works.
This is the first in a series of five seminars, each guest presenter will be an arts practitioner who explores the social and artistic aspects of technology through their work. This event series is free to attend, and all are welcome.
Kim Newall is a creative technologist, performance artist and educator working within multimedia, mobile, interactive and immersive art forms. He has a Master of Creative Technology and has taught on the Bachelor of Creative Technologies programme at AUT and currently teaches Part Time at NorthTec. For more info on Kim see his personal site: wiredvisual.com
The ADA Network enables communication between artists, curators, teachers, critics, theorists, writers and the interested public. ADA develops public understanding of digital art through its online forum, publications, exhibitions, and symposia.
www.ada.net.nz
---