The Great Plate 2022 auction has started!
---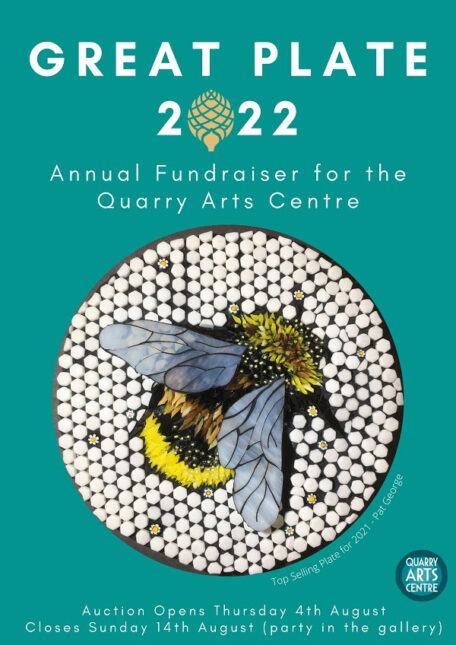 The annual fundraiser for the Quarry Arts Centre raises money for the continued maintenance and upgrades of the community kilns and buildings. This enabled a brand new kiln to be purchased last year, and phase out an older kiln that no longer had the heat to complete glaze firings.
---
THE AUCTION and GALLERY OPENING NIGHT
Thursday 4th August, 5-7pm – Yvonne Rust Gallery.
AUCTION CLOSING PARTY
Sunday 14th August, 2-4pm. Bring a plate and come on down for our closing party, with Captain Jayman as the auctioneer commentator!
---