The Great Plate 2022 is over for 2022!
Thank you to the throwers, artists, bidders and buyers for another successful fundraiser for the Quarry Arts Centre. This year we raised $12500! This money will be put towards building a small wood-fire kiln so that potters can play with wood-firing on a smaller scale.
Our Top Selling Plate was won by Dell Pryor, and the People's Choice Award was a three-way tie between Carol Robinson, Ida Edwards and Sheree Wagner. Each award receives $100 store credit to the Quarry Shop (with this year's People's Choice being split between the three wi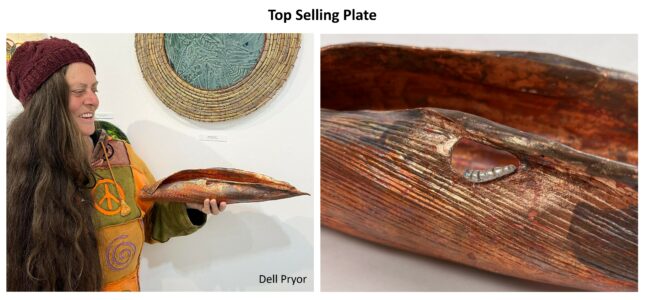 See the 3D plates the videos below
---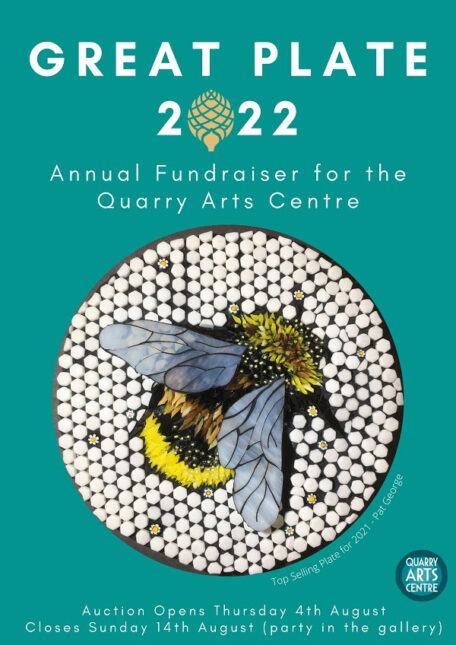 The annual fundraiser for the Quarry Arts Centre raises money for the continued maintenance and upgrades of the community kilns and buildings. This enabled a brand new kiln to be purchased last year, and phase out an older kiln that no longer had the heat to complete glaze firings.
---
THE AUCTION and GALLERY OPENING NIGHT
Thursday 4th August, 5-7pm – Yvonne Rust Gallery.
AUCTION CLOSING PARTY
Sunday 14th August, 2-4pm. Bring a plate and come on down for our closing party, with Captain Jayman as the auctioneer commentator!
---