The Great Plate is the Quarry Art Centre's annual fundraiser, helping raise money for the running of New Zealand longest running community arts centre. Each year artists from around Northland donate their time and artistic efforts to make and/or decorates a 'plate' (there are many interpretations about what a plate is). The plates are then auctioned on TradeMe, with the resulting profit going to the Quarry Arts Centre.
If you would like to make a plate to donate to the Great Plate, or be on the mailing list to be notified when the auctions are online, please message creative@quarryarts.org .
The 2023 dates are as follows:
Important Dates

July 9 Final hand in date for Plates to be fired in the Quarry Kilns

July 16 Final Hand in date for all Plates

3 August         Opening of the Great Plate – with the delicious soups from Taimahi Trust  

13 August       Closing of the Auction
Links to the online actions will be posted here when they are online, or you can search "Great Plate" on TradeMe on Thursday 3 August.
---
The Great Plate 2022 is over for 2022!
Thank you to the throwers, artists, bidders and buyers for another successful fundraiser for the Quarry Arts Centre. This year we raised $12500! This money will be put towards building a small wood-fire kiln so that potters can play with wood-firing on a smaller scale.
Our Top Selling Plate was won by Dell Pryor, and the People's Choice Award was a three-way tie between Carol Robinson, Ida Edwards and Sheree Wagner. Each award receives $100 store credit to the Quarry Shop (with this year's People's Choice being split between the three wi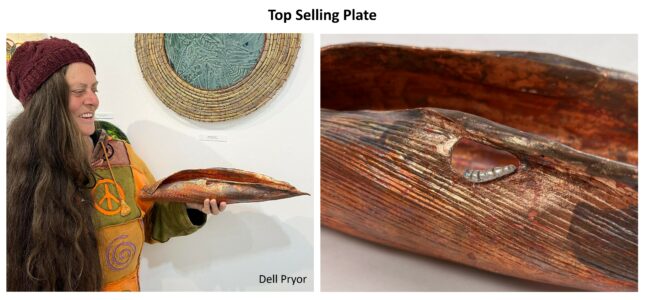 See the 3D plates the videos below
---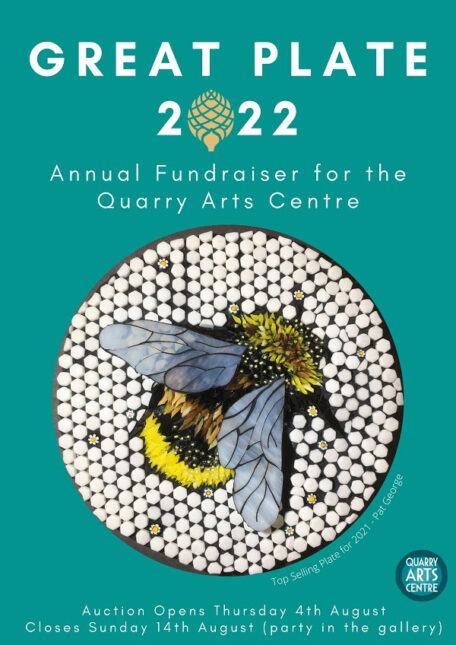 The annual fundraiser for the Quarry Arts Centre raises money for the continued maintenance and upgrades of the community kilns and buildings. This enabled a brand new kiln to be purchased last year, and phase out an older kiln that no longer had the heat to complete glaze firings.
---
THE AUCTION and GALLERY OPENING NIGHT
Thursday 4th August, 5-7pm – Yvonne Rust Gallery.
AUCTION CLOSING PARTY
Sunday 14th August, 2-4pm. Bring a plate and come on down for our closing party, with Captain Jayman as the auctioneer commentator!
---