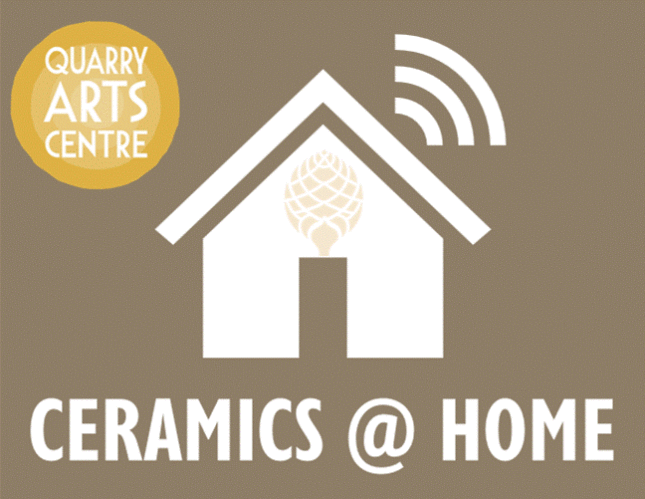 The Quarry Arts Centre is soon to launch a range of Adult beginners ceramic workshops that you can participate in at a location and time that suits you anywhere in New Zealand!
What is Ceramics @ Home?
Learn ceramics in the convenience of your home which features a full end to end service:
Beginners clay and glaze kits delivered to your door
Step by step video tutorials based on the kit delivered to you
Pre-paid courier return of your creations back to us for firing
Fired works delivered back to you by courier ready for glazing
Ability to contact us and ask questions throughout the course
Would you like to help us as part of the pilot program?
We are keen to hear from motivated potential participants to join the program at no cost – including courier delivery, clay, some tools, glaze and all kiln firing (valued at over $150).
Please contact us if you, a family member, friend or someone you care for want to learn ceramics and:
have circumstances that makes it difficult or unable to attend in-person workshops, OR
you are a full-time carer, OR
you/they are in full time care, OR
hearing, sight or mobility impaired, OR
live in a remote rural location, OR
come from a non-english speaking or diverse cultural background
Spaces for this free pilot program are limited!
Requirements
You or the person participating will need the following (or with the assistance of a support person/carer):
have a delivery address
be able to interact via email or make/receive phone calls
have a computer, tv, tablet or smartphone device capable of streaming video over the internet or the ability to playing videos from a USB drive
be open to joining or listening to online workshop chats (e.g. Zoom conference calls)
some level of hand mobility for working with clay
able to share feedback and complete various surveys that will help us improve the program
How to register for Ceramics @ Home
If you or someone you care for would like to learn ceramics in this pilot program with us, then please contact us:
1) Email workshops@quarryarts.org, or
2) Via our website contact form www.quarryarts.org/contact, or
3) Phone 094381215 to leave your contact details