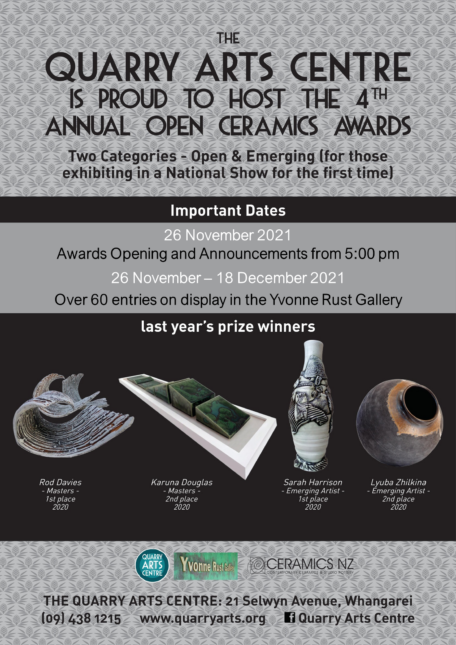 The Annual Open Ceramics Awards are hosted by the Northland Craft Trust and held at The Yvonne Rust Gallery, Quarry Arts Centre, Whangarei, Northland.
This year's event and exhibition will open on Friday 26th November 2021 at 5:00pm, where the winners will be announced.
The Open Ceramics Awards 2021 is a National Level Competition and has two categories.
Best Open Masters
Best Open Emerging
All styles of work are acceptable for entry providing the work is predominantly made from ceramic materials, or substantively addresses ceramic culture and practice.
ENTRIES ARE NOW CLOSED