23 – 30 October 2021
Yvonne Rust Gallery, Quarry Arts Centre
"Losing the future is the best thing that happened to me"* – Exhibition by "Nemesis", is now on show in the Yvonne Rust Gallery. Paintings of self-expression on many different topics. This show is only open for one week, closing Monday 1 November 4.30pm, so get down this week to have a peak. *quote by Marilyn French
The artist known as 'Nemesis' aims to balance the beautiful, the clever, and the challenging to create the 'perfect painting'. With a passion for time and motion, and creative & social problem-solving, Nemesis references history and other art, (and hopefully is funny as well!).
This Exhibition is the culmination of slow-boil and reactive artistic expression, coming through the unique combination of everything the artist has "seen, been and heard".
Come and be bemused & confused, entertained & challenged by these original paintings, during a short one-week exhibition.
Images from the gallery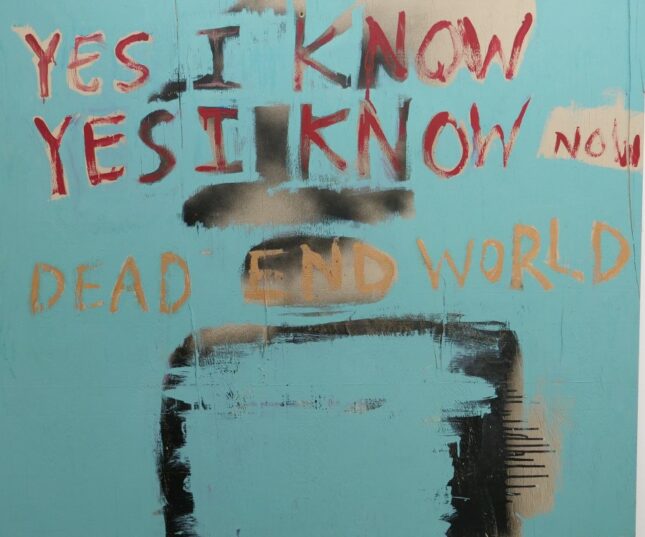 Nemesis exhibition 2022
https://quarryarts.org/nemesis-dont-go-breaking-my-heart