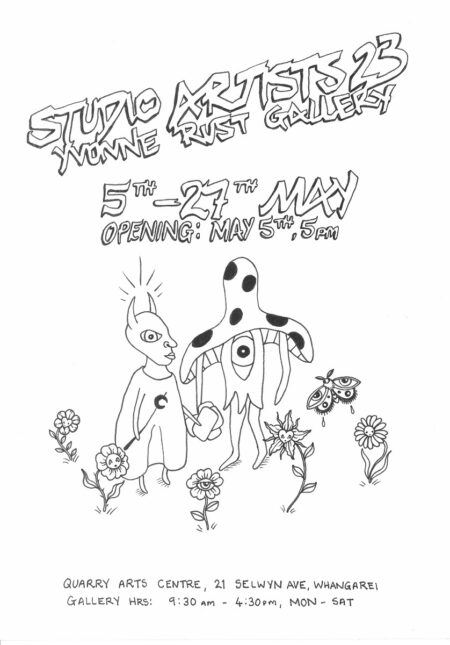 STUDIO ARTISTS 23
5th – 27th MAY
YVONNE RUST GALLERY
Opening: FRI 5th MAY, 5pm
GALLERY HRS: 9:30am – 4:30am, MON – SAT
The Yvonne Rust Gallery will be hosting the annual Quarry studio holders exhibition STUDIO ARTISTS 23, opening Friday 5th May and runs till Saturday 27th May.
Quarry resident artists come together once a year to showcase their different mediums from uku, ceramics, acrylic & oil paint, textiles, jewellery, wood, stone, words & performance.
Quarry Studio Artists 23 includes Dell Pryor, Amorangi Hikuroa, Dave Taylor, Robert Carter, Rosy & Rich, Jo Porter, Ash Ellis, Keil Caskey, Niamh Adair, Lynda Bell, Noa Campbell, Sharyne Lewis, Elle Gibson, Haydn Harding & Antony Knight.
All welcomed