The Quarry Arts Centre can be a place to showcase, promote and distribute your art. We have two main gallery spaces: the Yvonne Rust Gallery and the gallery shop.
The Yvonne Rust Gallery
This is the major indoor exhibition space, refurbished in 2011. You can hire it for solo exhibitions, group shows, and community-based projects. Please email Hannah at creative@quarryarts.org for exhibition enquiries.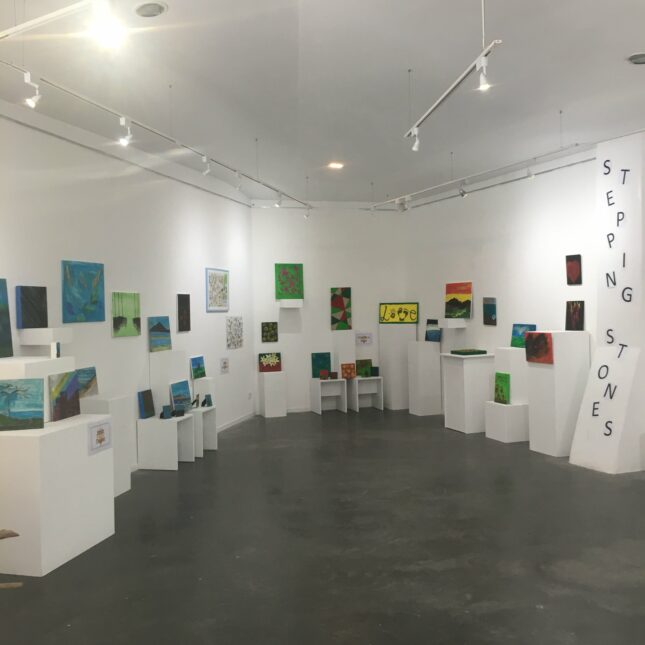 The Gallery Shop
This space was renovated in 2017 to showcase our resident artists' work, and the work of our regular users and Quarry friends. A beautiful and broad range of art work is available to purchase.
Talk to us about your idea for an exhibition, or if you want to sell your work in the shop. We'll see how we can work together to make it a reality.