Study Tertiary-level Ceramics in Northland in 2023!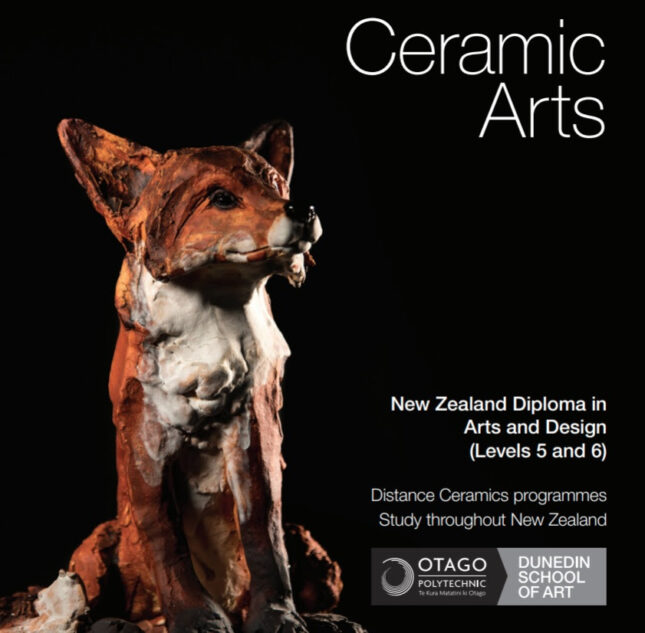 Take your ceramics to the next level with an NZQA-approved programme with weekly hands-on studio tuition at the Quarry Arts Centre !
Gain the NZ Diploma in Arts and Design (Levels 5 & 6) – Ceramics with Dunedin School of Art, Otago Polytechnic, and held at the Quarry Arts Centre, Whangarei.
Each level involves one year full-time, or two years part-time study, with a split of academic distance learning and in-class practicum study with specialist tutors on location at Quarry Arts. Each year of the programme consists of 30-weeks study and 2-weeks assessment time. 
Complete the diploma and your next step could be a Bachelor of Visual Arts!
The deadline for applications is 23 February 2023, when the programme commences. 
For general information and enrollement, follow the links below:
Level 5 Brochure 
Level 6 Brochure
For information about the in-studio experience at the Quarry Arts Centre, contact Russel Mooyman – manager@quarryarts.org